According to an American Academy of Cosmetic Dentistry survey, 99.7% of adults believe a smile is an important social asset. 96% of adults believe an attractive smile makes one more appealing to members of the opposite sex. So, what to do if your smile is a little more on the yellow side than you'd prefer? Fortunately, there are many options to help give you that bright, white grin you've always wanted.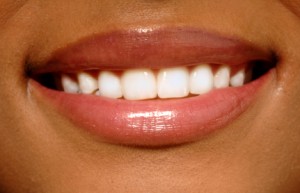 The first thing we do at Catonsville Dental Care is determine if a whitening procedure would be the most effective treatment for you. Assessing your discoloration helps us know if you would benefit from professional teeth whitening or if we should consider another path, such as porcelain veneers or dental bonding. There are many factors that could cause your teeth to become less white, but the most common is age. As we age, our teeth often become darker. They can also easily be influenced by smoking, coffee, tea, carrots, oranges, and foods with tannins.
While there are many over-the-counter products you can use, they are not nearly as effective as a visit with your local tooth-whitening dentist. Dentist-supervised tooth whitening remains the safest, most effective method for brightening your smile. When you visit our team at Catonsville Dental Care, we ensure that we find a solution customized to your needs. In just one visit, you can brighten your smile by ten shades.
The most common professional tooth-whitening treatment is chair-side bleaching. Your dentist will apply either a protective gel to your gums or a rubber shield to protect your gums from the tooth-whitening process. Then, a bleaching agent is applied to the teeth, much stronger than an over-the-counter product. Sometimes a special light or laser is used to enhance the action of the whitening treatment. We can easily tailor the process to individuals with tooth sensitivity to help make your teeth-whitening experience as painlessly as possible, both during and after the procedure.
The long-term success of the procedure is up to you. With proper care and use of a prescribed at-home whitening product, the benefits of professional teeth-whitening can last years. At Catonsville Dental Care, we believe in the benefits of professional teeth whitening.
About Leikin & Baylin Dental Care in Catonsville
Leikin & Baylin Dental Care of Catonsville, Maryland offers family dental services for your whole family. If you have any questions about oral hygiene or wish to schedule an appointment, please contact Leikin & Baylin Dental Care of Catonsville, Maryland by calling 410-747-1115 or visit CatonsvilleDentalCare.com.
You can also follow us on Facebook, Twitter, and Google+.
Sources: http://www.aacd.com/whitening
http://www.mouthhealthy.org/en/az-topics/w/whitening
http://annapolisdentalcare.com/blog/teeth-whitening-and-bleaching/teeth-whitening-at-annapolis-dental-care/