Services
Dental Care : Teeth Whitening : Teeth Bleaching
Our patients appreciate that Dr. Leikin, Dr. Baylin and Dr. Eisen provide the highest quality comprehensive dental care. Since most procedures are performed in our office, our patients rarely need to leave our careful eye. However, we have established excellent relationships with dental specialists. This team of caring dentists ensures that our patients receive unparalleled dental excellence.
Here are just some of the procedures performed in our office:
 Botox
Dermal Fillers
Mercury-free, tooth colored restorations
Cosmetic Dentistry, including all-ceramic crowns, bridges and veneers
Tooth whitening
Implant Dentistry, including single site implants and mini-implant retained dentures that snap into place in just one visit
Lightweight, flexible and translucent partial dentures
Night guards, mouth guards and tension-headache relieving appliances
Single-visit endodontic (root canal) treatment
Aesthetic complete dentures
Non-surgical, soft-tissue management for the treatment of periodontal (gum) disease
Children's dentistry (make sure the kids ask to see Dr. Baylin's famous magic tricks)
Preventative dentistry including fluoride treatments, early diagnosis and oral hygiene instructions
Single visit crowns, inlays and onlays with Cerec technology
Invisalign, clear removable retainers
Trouble-Free and Affordable Cosmetic Dentistry Can Make a Difference in Your Life!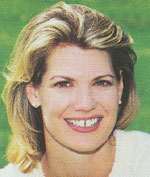 You Will Look Years Younger & Feel Much Better!
Speak & Eat as You Naturally Would!
Your Friends Will Say
"You Look Great!"
When They Notice the Change
in Your Smile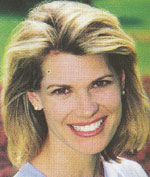 Call Us Today for Your Complimentary Cosmetic Consultation!
Teeth Whitening $295
Whiten yellow teeth and virtually eliminate coffee, tea, and tobacco stains. Call for your complimentary consultation appointment and more details.
Welcome Dental Exam and Cleaning $149
Savings of $131
Offer includes comprehensive exam, bitewing x-rays, oral cancer screening and complimentary home care kit with instructions.
Welcome Children's Exam and Cleaning $59
Savings of $96, includes cleaning, fluoride treatment, and bitewing x-rays. Good for each child in your family.
Complimentary "Look See" 2nd Opinion/Consultation
Welcome to our office with a no-cost, no obligation opinion as to your dental conditions. It is a great way to meet our uniquely caring team!
Call for your appointment and more details. Payment is due at time of visit, or your insurance may cover. Offers good for 60 days from receipt. New patients only except as noted.