Gum disease is something that no one wants. Fortunately for you, the experts at Catonsville Dental Care in Maryland have a few tips for how you can prevent gum disease.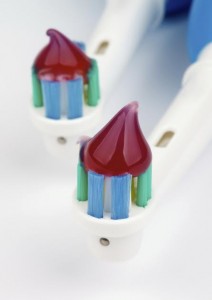 Good dental habits are the best way to ward off gum disease. If you practice good dental habits daily, it no longer becomes a conscious thought but part of your daily routine. But, what are the good dental habits you should be practicing?
Brushing your teeth twice daily, when you wake up and before bed. Make sure to use a toothpaste with fluoride.
Use an electric toothbrush so you do a thorough job.
Rinse your mouth with mouthwash
Floss multiple times a day
Regularly visit your Catonsville dentist for a checkup
Eating a healthy diet, good nutrition is vital to avoiding gum disease. Certain foods that are good for your teeth are cheese, dairy, fruits, vegetables, and whole grains.
Avoid foods that are high in sugar and sodium
Don't smoke
If you have any questions about gum disease, or wish to schedule an appointment, please contact Leikin & Baylin Dental Care of Catonsville, Maryland by calling 410-747-1115 or visit CatonsvilleDentalCare.com.
Dr. Leikin and Dr. Baylin of Leikin & Baylin Dental Care of Catonsville offer high quality, comprehensive dental care.
You can also follow us on Facebook, Twitter, and Google+.
Source:
http://www.webmd.com/oral-health/guide/gum-disease-prevention