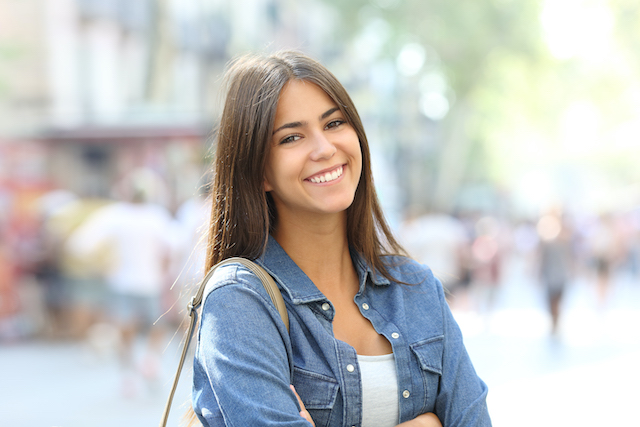 For the most part, aesthetic dentistry tends to be commonly overlooked but it actually focuses on the improvement of your overall smile. In fact, typically aesthetic dentists usually are those that can help create a healthier looking smile. The reality is, aesthetic dentistry is usually referred to as cosmetic dentistry — focusing on the appearance of a healthy mouth and smile. Ultimately, there are some key things to differentiate between cosmetic dentistry and aesthetic dentistry — so you can actually know the difference. Here are the biggest differences associated with both cosmetic and aesthetic dentistry. 
Traditional Aesthetic Dentistry Procedures
There are some key things to consider when it comes to aesthetic dentistry. In fact, there are a few specific procedures associated with aesthetic dentistry. The reality is, you might want to take into account the most common types of procedures that are considered aesthetic dentistry procedures as opposed to cosmetic dentistry procedures. Ultimately, dental crowns placed over your teeth as well as bonding veneers to your teeth are both technically considered an aesthetic dentistry procedure. For the most part, surgically placing small implants in your mouth and installing braces to better straighten your teeth are also considered as part of a procedure that can be categorized as aesthetic dentistry.
Cosmetic Dentistry Procedures
As opposed to aesthetic dentistry, cosmetic dentistry really focuses on the look and appearance of your smile and mouth overall. In fact, getting your teeth whitened is a very common procedure that is usually considered a cosmetic dental procedure as opposed to an aesthetic dentistry procedure. The reality is, you really do want dentists who focus on the cosmetic aspect of dental hygiene when looking for a specific cosmetic dental procedure generally. Ultimately, you want to find the best dentists who have the experience of conducting a variety of cosmetic dental procedures so you can really trust their work overall. At the end of the day, whether it's an aesthetic dental procedure or a cosmetic dental procedure you're looking to get done, finding a trusted and reliable professional is the best approach to take with any of your dental procedures to ensure they are effective so your mouth looks great for many years to come.
Catonsville Dental Care is The Best Choice for Your Dental Health
Catonsville Dental Care offers a wide variety of services when it comes to oral health. We have the experience and understanding to diagnose and treat any problem you have as quickly and painlessly as possible. With four dentists available at our office and a commitment to comfort, safety, and relaxation, you can't find a better provider for your health. We look forward to helping you keep your smile perfect all year long and talking with you about your needs. To schedule an appointment or consultation, visit us online or give us a call at 410-747-1115. For more tips and tricks, follow us on Facebook, Flickr, Twitter, and YouTube.