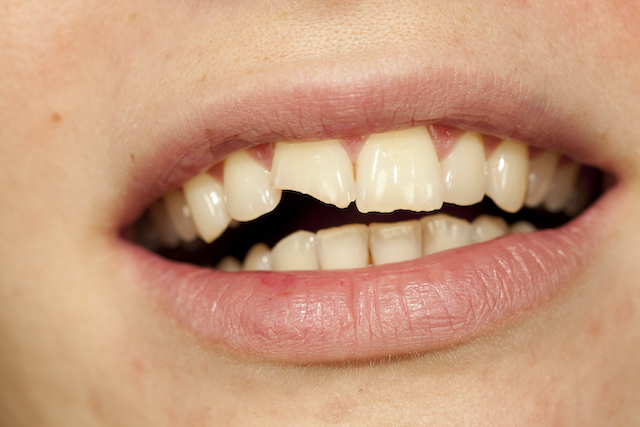 Unfortunately, we can all be clumsy occasionally. As a result, having a chipped tooth might be something you'll eventually need to deal with regarding your oral health. In fact, whether it's a cracked or broken tooth, there are some key things you will absolutely want to know when it comes to dealing with such an uncomfortable situation. The reality is, there are restorative and cosmetic dental procedures that can help repair a chipped tooth effectively and efficiently. Ultimately, the proper treatment for a chipped tooth will usually revolve around just how badly your tooth has been chipped. Here are a few different ways to effectively and efficiently repair or fix a chipped tooth. 
Experiencing Chipped Teeth
There is no denying that having a chipped tooth is incredibly uncomfortable and would lead anyone to want to find a solution immediately. In fact, the enamel that tends to cover the overall part of the tooth usually is quite strong. That being said, it can still end up getting cracked or broken. The reality is, teeth can end up getting damaged in a variety of different ways. Ultimately, having a cracked or chipped tooth is all too common — whether eating certain foods or simply being a bit too clumsy.
Dental Bonding
When it comes to repairing a chipped tooth, it revolves around dental bonding. In fact, dental bonding — also known as composite bonding is a wonderful way to repair a chipped tooth. The reality is, dental bonding can easily last up to a decade — while anesthesia is usually involved, it's typically only necessary when dealing with a cavity as well — otherwise, no anesthesia will be necessary. Ultimately, dental bonding can be a great option for so many people who are looking to repair their chipped or potentially cracked teeth. At the end of the day, having dental bonding can really prove to be a welcome solution to any of your chipped tooth needs. For the most part, you really can't go wrong with investing in dental bonding when it comes to properly and adequately repairing any cracked or chipped teeth.
Catonsville Dental Care is The Best Choice for Your Dental Health
Catonsville Dental Care offers a wide variety of services when it comes to oralhealth. We have the experience and understanding to diagnose and treat any problem you have as quickly and painlessly as possible. With four dentists available at our office and a commitment to comfort, safety, and relaxation, you can't find a better provider for your health. We look forward to helping you keep your smile perfect all year long and talking with you about your needs. To schedule an appointment or consultation, visit us online or give us a call at 410-747-1115. For more tips and tricks, follow us on Facebook, Flickr, Twitter, and YouTube.