To get the most out of your dentures, our team here at Leikin and Baylin Dental Care has put together a list of tips to maintain the health of your dentures and mouth. Remember: oral hygiene is important!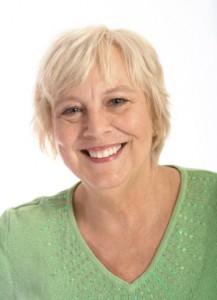 For good denture care:
Remove and rinse dentures after eating: you can simply run water over them to remove food debris and other loose particles. You might also want to make sure your dentures have a soft place to land if you drop it by accident – fill the sink with water or put a towel on a hard surface for added protection.
Brush your teeth: even though your dentures are there to replace or protect your natural teeth, you still want to practice good oral hygiene. Use a soft-bristled toothbrush on natural teeth and gauze or a soft toothbrush to clean your tongue, cheeks, and roof of your mouth.
You should also brush your dentures at least once a day. You can soak them or brush them with a nonabrasive denture cleanser to remove food, plaque, and other deposits. If you do use adhesive, make sure to clean the grooves that fit against your gums to remove anything that remains. Remember: denture cleansers are meant to be used externally and not in your mouth!
Most dentures will require an overnight soaking to remain moist and keep their shape. You can put the dentures in water or in a mild solution, but for best results, check with your Catonsville dentist to find the right solution for you. Before you put the dentures back in your mouth, be sure to rinse them first!
Schedule regular dental checkups: your Catonsville dentist can give you more details on how often you should be visiting the office to have your dentures examined and professionally cleaned, as well as ensure that your mouth remains healthy.
If you experience any irritation or your dentures become loose, please call us right away so you can avoid further irritation, sores, or infection.
If you have questions about dentures, or it's just been a while since you've had a cleaning or talked to your dentist, it's time to make an appointment. You can contact Leikin & Baylin Dental Care of Catonsville, Maryland by calling 410-747-1115 or visiting CatonsvilleDentalCare.com.