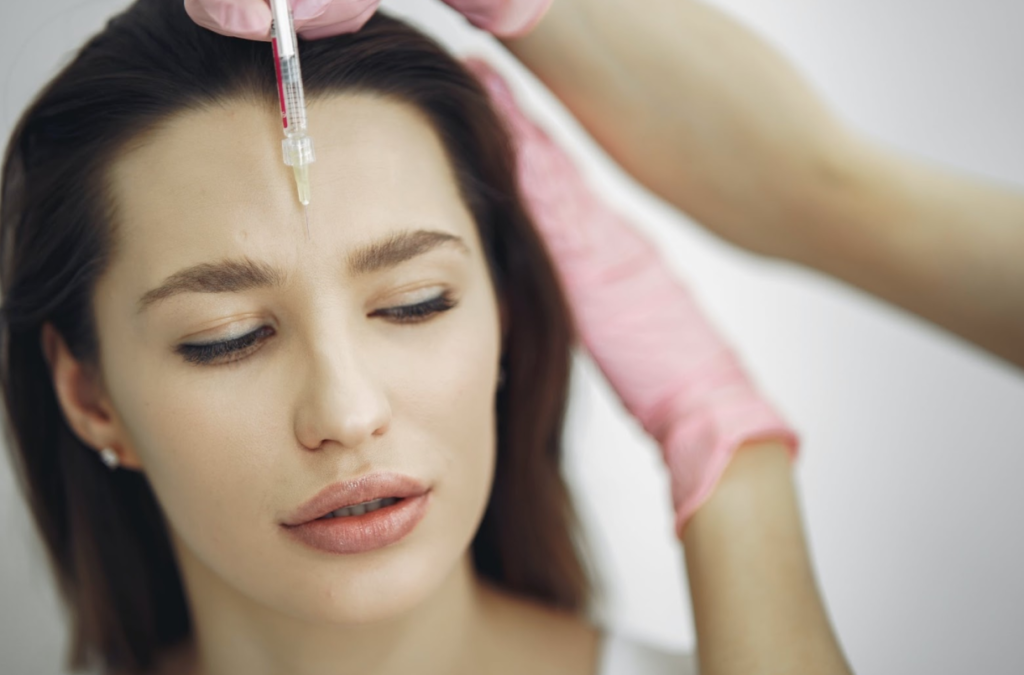 There are many benefits of going to a cosmetic dentist for dermal fillers and botox instead of heading to your nearest plastic surgeon's office. Dentists are well-versed in facial anatomy and the mouth, especially specialists who perform botox and dermal filler services for patients. At Catonsville Dental Care, our specialists provide botox and dermal fillers to clients in our state-of-the-art dental facility. We can help refresh your look by administering botox and dermal fillers at your discretion. Contact us today for a consultation and read on to learn all about the benefits.
Getting Dermal Fillers and Botox at the Dentist 
Receiving dermal fillers and botox at the dentist can be an integral part of your treatment plan for a cohesive smile makeover. This is particularly true for clients that have invested money in Invisalign or dental veneers and want to maximize their new smile. Think of dermal fillers and botox at the dentist as being the frame surrounding artwork: your beautiful, brand new smile. Since each treatment is easy and relatively painless when administered by our highly experienced specialists, you'll be in and out of the office in the blink of an eye.
Botox Services Can Help Relieve and Reduce Pain from Bruxism
It's not all about appearances, though. Receiving botox services can help relieve and reduce pain from bruxism, also known as tooth grinding that occurs in your sleep. If you find yourself waking with frequent headaches and a tight jaw, you may be suffering from bruxism. An investment in botox services with our experienced specialists can help reduce symptoms of bruxism and TMJ by relaxing the facial muscles with an injection of carefully-placed botox. An even bigger perk? You might notice your face appears smoother and more youthful following botox services.
Dermal Fillers Can Revitalize Your Face
Starting around the age of 24, patients might begin to notice a loss of elasticity in their face. This loss of elasticity can reduce your youthful appearance and result in more visible wrinkles. With dermal fillers, you can potentially revitalize your face and restore a bit of your youthful glow by filling in wrinkles. This is a particularly beneficial service for patients with crows feet and laugh lines. Since dermal fillers can last as long as a year, it's a low maintenance service with high rewards. Contact Catonsville Dental Care today for all of your botox services and dermal filler needs!
Dermal Fillers and Botox Services from Catonsville Dental Care
Catonsville Dental Care offers a wide variety of services when it comes to oralhealth. We have the experience and understanding to diagnose and treat any problem you have as quickly and painlessly as possible. With four dentists available at our office and a commitment to comfort, safety, and relaxation, you can't find a better provider for your health. We look forward to helping you keep your smile perfect all year long and talking with you about your needs. To schedule an appointment or consultation, visit us online or give us a call at 410-747-1115. For more tips and tricks, follow us on Facebook, Flickr, Twitter, and YouTube.