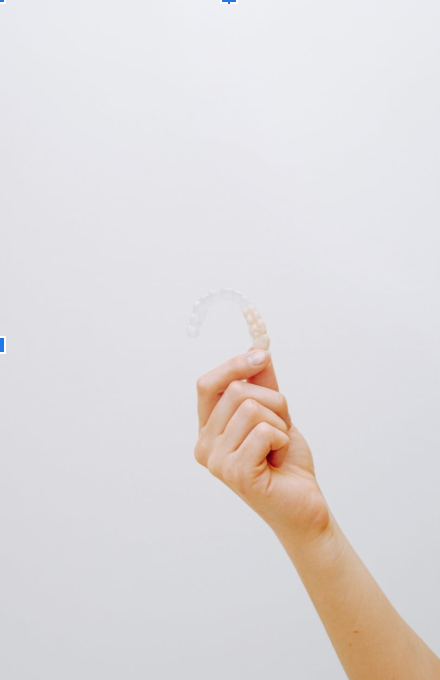 If you're looking into an attractive and convenient method to straighten your crooked teeth, Invisalign may be the best choice for you instead of conventional braces. Invisalign, which is composed of clear removable retainers, can be a quick method to straighten teeth and correct overbites for adult and teen patients alike. At Catonsville Dental Care, our highly skilled orthodontists can work with you to determine your best treatment plan with an Invisalign consultation to get you on the path to your best smile yet. There are many perks to choosing Invisalign as part of your treatment plan, which can even potentially include getting results in as little as 6 months! Read on to learn our favorite benefits of Invisalign for our patients.
Straighten Your Crooked Teeth with Invisalign Quickly
Something that makes Invisalign so appealing to many of our patients includes the fact that it can potentially straighten your crooked teeth in a quick time period, with some patients seeing results in as little as 6 months. Since the average orthodontic treatment with traditional braces can take upwards of 18 to 24 months, Invisalign can be a quick option for patients who want to potentially see results in a shorter time period. Since Invisalign is clear and virtually invisible, you won't have to deal with unsightly braces for an extended time period. Instead, you can transform your smile and see your results while they happen!
Invisalign is Comfortable, Durable, and Customized
Despite the fact that Invisalign is made from durable materials, it's a comfortable and lightweight option to choose since it's completely customized to your smile. Invisalign is custom-made to fit your smile along every step of the way with an innovative 3D mapping software. That means that you can get the exact fit whenever you need it the most. This is unlike traditional braces which can be tight-fitting and painful to the wearer, causing oral aches and pains during a treatment plan.
Invisalign May Help with Bruxism
It's not all about appearances when it comes to Invisalign! For patients suffering from bruxism, treatment with Invisalign may help alleviate your symptoms. This is because Invisalign can work to help improve your bite through a treatment called precision wings. Precision wings with Invisalign can help solve complex problems, including class II malocclusions and misaligned bites. Get in touch with Catonsville Dental Care to schedule a consultation for Invisalign today!
Dermal Fillers and Botox Services from Catonsville Dental Care
Catonsville Dental Care offers a wide variety of services when it comes to oralhealth. We have the experience and understanding to diagnose and treat any problem you have as quickly and painlessly as possible. With four dentists available at our office and a commitment to comfort, safety, and relaxation, you can't find a better provider for your health. We look forward to helping you keep your smile perfect all year long and talking with you about your needs. To schedule an appointment or consultation, visit us online or give us a call at 410-747-1115. For more tips and tricks, follow us on Facebook, Flickr, Twitter, and YouTube.