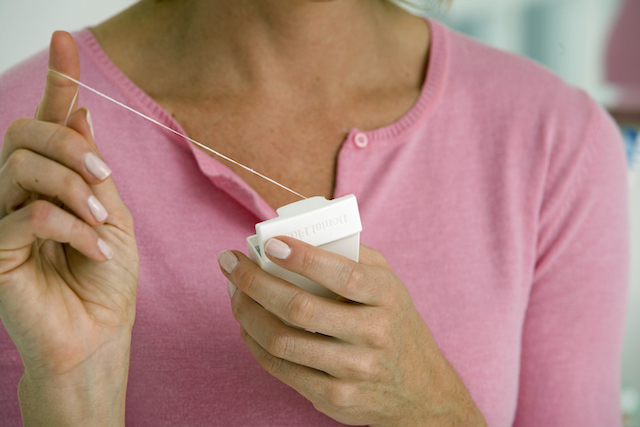 Committing to great oral health practices may seem like a major hassle, especially if you're not already doing them. By building good routines and sticking to them, you can create a habit out of keeping your mouth healthy. And one of the ways to do this that most people neglect is through regular flossing. Flossing doesn't seem like such a big deal at first, but there's a reason why your dentist asks you every time you go to see them. Here's why flossing is an integral part of your oral health.
Preventing Gum Disease with Flossing
We all know that plaque is one of the major causes of gum disease. But plaque doesn't just live on the surface of your teeth – you can also find it in the gaps between the teeth too. And no matter how many times you brush, the plaque in-between the teeth will remain. Flossing helps you get rid of this lingering plaque. It also helps you avoid other problems such as bleeding or receding gums and tooth loss.
Avoiding Tooth Decay with Flossing
In the same way, cavities typically aren't associated with the spaces between the teeth. However, some studies have shown that it can take as little as two days for a cavity to start forming on the teeth if something such as a piece of candy gets stuck between the teeth. The best way to prevent this is with regular flossing.
Reducing the Chance of Complications from Gum Disease
Did you know that gum disease can lead to a higher chance of heart disease down the line? Recent research has shown a correlation between the two – the theory is that gum disease causes arteries to narrow which increases the chance of cardiovascular problems.
Improved Cosmetics
Flossing also helps your teeth look their best day after day. It helps to improve the overall brightness of the teeth, and it also freshens breath too!
Combined with twice-a-day brushing and a good mouthwash, flossing will help keep your mouth looking and feeling its best day after day!
Catonsville Dental Care is The Best Choice for Your Dental Health
Catonsville Dental Care offers a wide variety of services when it comes to oral health. We have the experience and understanding to diagnose and treat any problem you have as quickly and painlessly as possible. With four dentists available at our office and a commitment to comfort, safety, and relaxation, you can't find a better provider for your health. We look forward to helping you keep your smile perfect all year long and talking with you about your needs. To schedule an appointment or consultation, visit us online or give us a call at 410-747-1115. For more tips and tricks, follow us on Facebook, Flickr, Twitter, and YouTube.