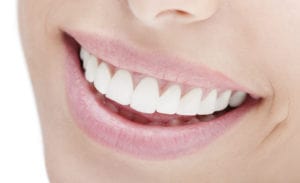 Are you searching for the best teeth whitening services in Randallstown? Catonsville Dental Care is the dental best team for the job! Not only do we offer teeth whitening services, but also other cosmetic services you may need.
Teeth whitening is definitely one of the most popular cosmetic services we offer for our patients. And we completely understand why. Bright white smiles are an important part of feeling confident and beautiful. Luckily, a pearly white smile is easily achievable with Catonsville Dental Care's help and our teeth whitening services!
Why Choose Teeth Whitening?
Investing in teeth whitening is basically like investing in your self-confidence. With whiter teeth, you will want to smile all of the time! It will help you feel more photogenic and attractive, which is 100% worth it.
All teeth eventually suffer from some levels of discoloration due to a whole variety of factors. From your genetics to normal food and drink stains. It's very common and nothing to be ashamed about. Coffee, tea, and dark sodas can especially wreak havoc on tooth discoloration. Luckily, teeth whitening can counteract all of that and give you a shiny new smile!
It's Completely Safe For Your Teeth!
You have probably heard about the common myth that teeth whitening actually hurts the health of your teeth. This misconception is based on the idea that in order to remove stains, teeth whitening has to go deep into the tooth and causes damage to your enamel. This isn't true! The stains on your teeth are left by things you have eaten and drank throughout your lifetime, meaning they only require a surface-level cleaning. We assure you that proper teeth whitening is not harmful to the health of your teeth at all!
What To Expect
Some patients may experience a minor amount of sensitivity immediately after teeth whitening services. It is also pain-free and completely safe for your teeth. Honestly, who better to trust with teeth whitening services than actual dentists who always have your best dental health in mind?
Our Invisalign Services
We also offer Invisalign services that can give you a straighter, aligned smile! We offer Invisalign services to help make your smile as beautiful as it can be. Not only is it budget-friendly, but it is the best alternative to braces. Most people actually prefer Invisalign for its discreet nature. Say goodbye to aggravating wires and metal brackets!
Invisalign has become an increasingly popular choice with anyone looking to painlessly perfect their smile over time. And at Catonsville Dental, the patient experience is always a top priority for our dentists. We will ensure that you are comfortable and well-informed through every step of the process.
Contact Us to Get Started with Invisalign Services in Randallstown, Maryland Today!
If you are looking for the best dentist for teeth whitening services in Randallstown, your search is over with Catonsville Dental Care! Schedule your appointment to get started with teeth whitening, other cosmetic services, and preventative dental care! We value our customers and use our skills to bring a beautiful smile to your face during every visit. To schedule an appointment or consultation, visit us online or give us a call at (410) 747-1115.