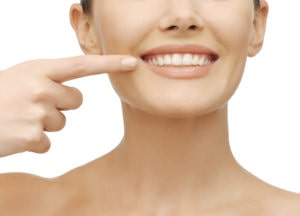 Are you searching for the best dentists in Randallstown to give you dermal fillers and other cosmetic services? Luckily, you have found the right team of dentists for the job! Catonsville Dental is the best place for dermal fillers and other cosmetic dental services.
Catonsville Dental Care keeps customers smiling with our cosmetic services and attentive care to every patient that schedules an appointment with us. Our dentists always attend to your dental health and keep your medical history in mind when performing any type of dental service. Whether you need dermal fillers, other cosmetic services, or ongoing preventative dentistry… our team is the best dentist in the Randallstown community for you and your entire family!
What are Dermal Fillers?
The main purpose of dermal fillers is to make your lips look fuller naturally. This process is formally called lip augmentation. Dermal lip fillers are a way of achieving this cosmetic goal.
There are many methods people try to achieve fuller lips. There are various products, like plumping glosses and lip liners, that can help temporarily give the lips a fuller look. However, dermal lip fillers last longer, and the results are much better. Dermal fillers help give your mouth more volume, change its shape, and enhance its structure. A common and safe practice is injecting hyaluronic acid into the lips. Hyaluronic acid is a natural substance found in the body, which is why it is the perfect technique.
Is this Procedure Risky?
Dermal lip fillers have a low chance for allergic reactions since the main ingredient is hyaluronic acid, which is a natural substance already found in your body. It is a natural part of the body that isn't foreign or could cause an adverse reaction. You can expect some redness, but that is very temporary. New techniques ensure less bruising and scarring after the procedure. To take away the discomfort, we apply anesthesia to numb the lips before the process and can offer a numbing medicine afterward. How Long Do Dermal Fillers Last?
The first thing to know is that dermal lip fillers are temporary. Some fillers last for six to twelve months, and others last up to a year and a half depending on the type of injection you choose. The good thing is that the process takes little to no downtime. Pain is minimal, and it is an easy cosmetic service to choose!
What are The Benefits of Dermal Fillers?
Control over lip volume: Whatever shape and volume you are looking for is easily achieved. We will make sure it looks natural and not overdone.
Treatment can be gradual until you get your desired look
The results last a lot longer than home remedies
Contact the Best Dentist in Randallstown Today!
If you are looking for the best dentist in Randallstown, your search is over with Catonsville Dental Care! Schedule your appointment with us for high-quality dentistry services and attentive, comfortable care. Whether you need botox for your dental health, surgical dentistry, or preventative check-ups, our team of dentists is the best choice in the Randallstown community!
We value our customers and use our skills to boost your dental health with attentive care during every visit in Randallstown. To schedule an appointment or consultation, visit us online or give us a call at (410) 747-1115.