One of Catonsville Dental Care's very own has been recognized as a Top Dentist! Dr. Scott Baylin has been picked by his peers as one of Baltimore Magazine's "Top Dentists" in their 2023 survey in partnership with USA topDentists. Scott's name and practice information was included in their Top Dentist feature that is published in the June issue of Baltimore magazine. The award was given by Michael Teitelbaum, the president of Baltimore Magazine. Read on to learn more about Dr. Scott Baylin!
More About Dr. Scott Baylin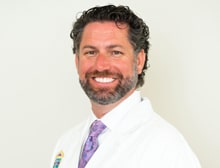 Dr. Scott Baylin takes great pride in being a fixture here at Catonsville Dental Care and within the community. For more than 20 years, Dr. Baylin has helped improve the health, smiles, and the lives of each of his patients. A recipient of various Best Dentist awards, including Baltimore Magazine and the Baltimore Sun, Dr. Baylin provides dental excellence and 5-star service, making all his patients comfortable and happy. He's a master of esthetic dentistry with hundreds of hours of continued education, and the experience of thousands of different cases have helped Dr. Baylin create some of the most functional and beautiful smiles possible. Laughter happens a lot in Dr. Baylin's treatment room, and he loves catching up with patients. While Dr. Baylin isn't in the office, he likes long hikes with his wife, kids, and dog, as well as going to Ravens games, playing golf, and attending concerts.
Catonsville Dental Care Can Handle All of Your Oral Care Needs
Catonsville Dental Care offers a wide variety of services when it comes to oral health. We have the experience and understanding to diagnose and treat any problem you have as quickly and painlessly as possible. With four dentists available at our office and a commitment to comfort, safety, and relaxation, you can't find a better provider for your health. We look forward to helping you keep your smile perfect all year long and talking with you about your needs. To schedule an appointment or consultation, visit us online or give us a call at 410-747-1115. For more tips and tricks, follow us on Facebook, Flickr, Twitter, and YouTube.