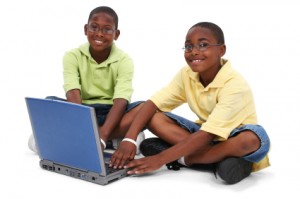 It's that time of year again! The days are starting to cool off and the aisles of every store are stocked with back to school supplies. When you're looking at your school supply checklist, don't forget that there's another checklist you need to take care of as well. Back to school time is a great time to take care of all those important annual appointments that your kids need taken care of – including a routine dental cleaning. Check out the following tips for getting your kids' teeth ready for back to school time!
5 Tips for Back to School Dental Care
Schedule routine cleaning – Your child should have a routine cleaning every 6 months to a year and right before school starts is a great time to get it done. You'll be able to take care of any cavities or problems that have developed over the summer and set up fluoride defenses for the upcoming holidays.
Replace toothbrushes – When bristles on toothbrushes start to fray, it's time to replace them. You should also make a point to either clean or replace them every few months as they could become bacteria ridden and dangerous for your child to use. Always be sure to get soft bristled tooth brushes to protect teeth and gums.
Purchase a sports mouthguard – If your child participates in any sports, now is a good time to get a mouthguard to avoid potential mouth injuries that could cause pain or loss of teeth. Sports are unpredictable and kids tend to play hard, which makes them more prone to injury. Consider getting a custom fit mouthguard for comfort and ease of wear.
Talk to your student about healthy dental hygiene practices – It's important to talk to your student every year about remembering to keep their dental hygiene in check. Remind them of the importance of brushing and flossing daily, as well as eating mouth healthy foods. When packing lunches, try to avoid sugary foods.
Remember retainers – If your student has just gotten their braces off, it's time to remember the retainer. Most retainers are clear and fairly inconspicuous, but kids will frequently avoid wearing them. Make sure that all of that money and time put towards braces doesn't go to waste by encouraging your child to wear his or her retainer this school year!
Routine Cleanings with Doctors Leikin and Baylin
If you haven't already, please make an appointment for your students to see your Catonsville dentist. You can contact Leikin & Baylin Dental Care of Catonsville, Maryland by calling 410-747-1115 or visiting CatonsvilleDentalCare.com.
Source: Advanced Dental Care
Disclaimer: The writer of this article is not a medical professional. Information contained herein has been collected from sources believed to be reliable, and every precaution has been taken to ensure its accuracy. The information provided here is for general informational purposes only, and should not be used as a substitute for professional medical care.