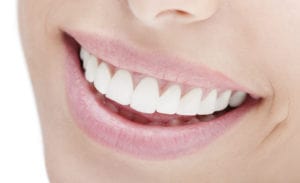 Are you searching for the best teeth whitening services in Owings Mills? Well, luckily, you have found the right team of dentists for all teeth whitening needs! Catonsville Dental Care has the best team for every dental service you could need – from teeth whitening to other cosmetic services, to yearly dental checkups. Our team is here to bring you confidence and a healthy smile every day. A bright white smile is easily achievable with Catonsville Dental Care's help!
Why Invest in Teeth Whitening?
From genetics to general food and drink stains… tooth discoloration is a very common problem that people face all over the world. That is why teeth whitening is one of the most popular dental and cosmetic services everywhere. Most stains come from years of drinking cups of coffee, tea, and dark sodas. Living your daily life should be normal and easy without having to worry about discolored teeth.
Teeth whitening can counteract that and restore your smile to its shining beauty! A whiter smile means more confidence every day, and we know that is worth every penny for you. With whiter teeth, you will want to smile all of the time! Teeth suffer from discoloration due to a whole variety of factors.
It's Completely Safe For Your Teeth!
Are you under the impression that teeth whitening is a gamble for the integrity of your teeth and your dental health? Do you believe that you'll be trading the health of your teeth for a whiter smile? Luckily, none of that is true! And we are the dental team to prove it. Our goal as dentists is always to keep your dental health in mind and preserve your teeth. Why would we offer and perform a service that is actually damaging? With our help, you can have a beautiful and healthy smile at the same time with proper teeth whitening services!
What To Expect From Teeth Whitening Services?
The stains on your teeth are left by things you have eaten and drank throughout your lifetime, meaning they only require a surface-level cleaning. Some patients may experience a small amount of sensitivity immediately after, but it is pain-free and completely safe for your teeth. Plus, you are always in trusted hands when you choose Catonsville Dental Care!
Botox Services in Dentistry
Botox is not just about keeping wrinkles and facial lines at bay. There are actually many other uses in the world of health when it comes to Botox. The use of Botox in dentistry and to aid dental health has grown more and more popular over the years. Botox can be used to correct parafunctional clenching, extracapsular myogenic temporomandibular disorder, trismus, and the headaches that accompany these conditions.
If you suffer from any of those dental health conditions, then Botox may be a possible solution for you! Our Dentists are expertly trained and experienced in the technique and will talk you through all of the details and symptoms to see if Botox could help you!
Contact Us to Get Started with Invisalign Services in Owings Mills, Maryland Today!
If you are looking for the best dentist for teeth whitening services in Owings Mills, your search is finally over with the dental team at Catonsville Dental Care! It is time to schedule your appointment to get started towards a bright, whiter smile. Choose our teeth whitening services, other cosmetic services, and preventative dental care for the very best in Owings Mills! To schedule an appointment or consultation, visit us online or give us a call at (410) 747-1115.