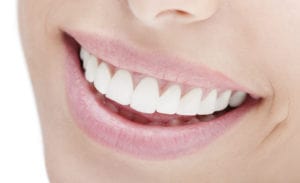 Are you searching for the best teeth whitening services in Ferndale? Well, you have found the right team of dentists to help! Catonsville Dental Care has the best team for teeth whitening and other cosmetic services to bring you more confidence in your smile.
Teeth whitening is one of the most popular cosmetic services we offer. And we understand why. White smiles are everywhere you look in movies and magazines. Luckily, a bright white smile is easily achievable with Catonsville Dental Care's help!
Why Invest in Teeth Whitening?
A whiter smile means more confidence in your smile, and we know that is worth every penny. With whiter teeth, you will want to smile all of the time! Teeth suffer from discoloration due to a whole variety of factors. From genetics to general food and drink stains. It is a very common problem that tons of our patients face. Most stains can come from years of drinking coffees, teas, and dark sodas. Teeth whitening can counteract all of that and bring back your pearly white smile!
It's Completely Safe For Your Teeth!
Are you under the impression that teeth whitening is a gamble for your teeth? Trading off the health of your teeth for a prettier smile? Luckily, none of that is true. You can have a beautiful and healthy smile at the same time with proper teeth whitening services.
This common misconception is based on the idea that in order to remove stains, teeth whitening must do deep damage to your enamel. The stains on your teeth are left by things you have eaten and drank throughout your lifetime, meaning they only require a surface-level cleaning. Some patients may experience a small amount of sensitivity immediately after, but it is pain-free and completely safe for your teeth. Plus, you are always in trusted hands when you choose Catonsville Dental Care!
We Also Offer Dermal Fillers
Have you heard of dermal fillers? The main purpose of dermal fillers is to make your lips look fuller naturally – also known as lip augmentation.
We know there are many other methods people try to achieve fuller lips, like plumping glosses and lip liners. These things can help temporarily give you fuller looking lips. But it's very temporary. Dermal lip fillers last longer, and the results are much better. Dermal fillers help give your mouth more volume, change its shape, and enhance its structure. We achieve this look by injecting hyaluronic acid into the lips. Hyaluronic acid is a natural substance found in the body, which is why it is the perfect method!
Contact Us to Get Started with Invisalign Services in Ferndale, Maryland Today!
If you are looking for the best dentist for teeth whitening services in Ferndale, your search is finally over with the dental team at Catonsville Dental Care! It is time to schedule your appointment to get started towards a bright, whiter smile. Choose our teeth whitening services, other cosmetic services, and preventative dental care for the very best in Ferndale! To schedule an appointment or consultation, visit us online or give us a call at (410) 747-1115.