We all know that you only get one chance to make a first impression, and what better way to make you stand out than with a dazzling white smile. Job interview, first date; whatever the situation, a brilliant smile can only help you out. Here are some more facts about the quick, easy, and affordable teeth whitening procedure.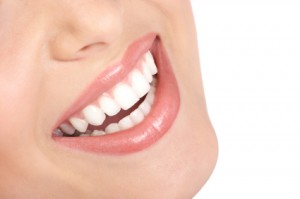 Professional Teeth Whitening: Safety First
Do you know what sodium hexametaphospate is? Or carbamide peroxide? These ingredients are found in many whitening strips you can buy at your local drugstore. If you are a conscientious consumer, you probably are wary about putting just any odd chemical into your mouth without researching it first. Skip the hassle by getting your teeth whitened professionally, where trained dentists at Catonsville Dental Car know the exactly what they are using and the precise effects they have.
Quality over Quantity
Having your teeth whitened professionally is better in the long-run, as the effects last much longer than home solutions. If you are diligent about your dental routine, you can help to extend that beautiful smile for even longer. Try to avoid acidic meals and drinks that can damage your enamel and stain your teeth.
50 Shades of White
How white is your ideal white? Depending on how badly stained your teeth are, that perfect white may not be attainable. While yellow stains are easier to remove, certain darker stains may take multiple sessions to remove. Trauma to the tooth is the normal cause for these darker stains. Yellowing cause by things such as smoking, plaque, or food and drink whiten much quicker.
Many people find multiple benefits out of their teeth whitening. The procedure is also quick and easy, and affordable. Considering having your teeth whitened in Catonsville, MD? Contact Catonsville Dental Care today!
More from Catonsville Dental Care
Catonsville Dental Care provides high-quality dental services to Catonsville, MD and the surrounding areas. We offer teeth whitening, implants, Invisalign, and other dental services as well as routine dental care and corrective treatments. With years of experience and countless testimonials, we're your one-stop offices for all of your dental needs!
Book your appointment through our website today, or gives us a call today at 410-747-1115 for your FREE consultation! You can also view the rest of our services and current specials HERE.
For more information and tips regarding your dental health, visit our blog weekly or follow/like us on social media: Facebook, Twitter, Google+.