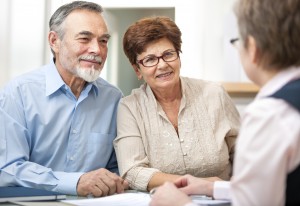 Having dentures can be cumbersome for some people – especially those who don't want to have to worry about taking their teeth out every night and letting them soak while they sleep. The whole process can be tedious, frustrating, and even uncomfortable. While dentures are useful for some people, others prefer dental implants as an alternative to having removable teeth.
What Are the Benefits of Dental Implants Over Other Treatments?
Implants simulate your natural teeth. One thing that most people who have dentures don't like is that they don't function like regular teeth. They can slip around if they don't fit perfectly and they can even cause severe discomfort. Dental implants won't change the way you eat or talk and should be comfortable once they finish healing. Your facial structure can actually change with dentures, whereas implants will provide you with enough support for your bones to remain in their proper place.
Protect what's still healthy. When you fully remove your teeth, you don't leave enough structure for the rest of your teeth to hang on to. Your jawbone can begin to deteriorate, which is not only painful, but bad for the rest of the teeth in your mouth. Since dental implants essentially simulate regular teeth, you won't have this problem with the implants.
Don't worry about problems with the tooth down the line. The only issue that you might have is chipping or discoloration. Your tooth implant won't deteriorate or incur cavities because of the material that it's made of. You'll still need to take good care of your mouth and make sure to brush and floss regularly to keep them a nice color and avoid infection. You may also have your own teeth surrounding the implant, so it's a good idea to keep all of them healthy.
You've got good, reliable teeth in your mouth. Implants are proven to last. You won't need to replace them, except in serious circumstances, and you can rest easy knowing that they're not going to deteriorate. You won't have to stress about a filling falling out or a root canal not entirely doing its job. Your implants will help you carry on with a normal life with teeth that look and feel like your natural teeth.
Implant Dentistry Process
Dental implants take some time and require a few different appointments. You may need to go under general anesthesia or at the very least, ask for sedation dentistry. It'll help keep you calm and make the process go by quickly and easily during the implant. The implant is a three-step process, so you'll want to be sure that you get along with and trust your Catonsville dentist. When you're ready to start on the journey to dental implants, please contact Leikin & Baylin Dental Care of Catonsville, Maryland by calling 410-747-1115 or visiting CatonsvilleDentalCare.com.
Source: AAID-Implant.org, OSSEO
Disclaimer: The writer of this article is not a medical professional. Information contained herein has been collected from sources believed to be reliable, and every precaution has been taken to ensure its accuracy. The information provided here is for general informational purposes only, and should not be used as a substitute for professional medical care.